How Servo Tray Formers Make Your Retail Ready Trays Look Better While Costing You Less
Presented by: Wexxar Bel
Leave
This Presentation Was Cancelled
Due to a technical issue this presentation has been cancelled.
---
Live Demo - November 9 - 11:15 AM - 11:30 AM Central Time (US & Canada)
---
About This Demo
IPAK's tray formers excel in forming complex retail ready trays due to the precision folding provided by the servo drives. These drives also reduce maintenance and corrugated wastage while providing a longer product life to the machine, saving you money in the long run.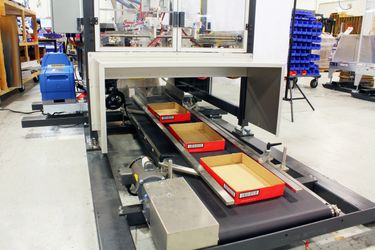 ---
Presenter
Parky Parkinson
Product Manager, IPAK at Wexxar Bel