Feeding the Beast. How to Load Your Case Former with the Least Amount of Labor
Presented by: Wexxar Bel
Leave
This Presentation Was Cancelled
Due to a technical issue this presentation has been cancelled.
---
Live Demo - November 9 - 10:15 AM - 10:30 AM Central Time (US & Canada)
---
About This Demo
Wexxar Bel showcases the DELTA 1 and WF30, focusing on how to efficiently keep your automatic case formers running and loaded with cases. Learn why Wexxar Pin & Dome case formers are the most reliable case forming solution on the market.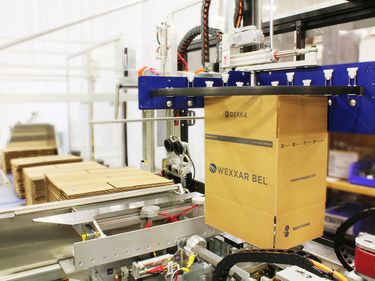 ---
Presenter
Sander Smith
Product Manager at Wexxar Bel