This Presentation Was CancelledThis Presentation Was Cancelled
Due to a technical issue this presentation has been cancelled.Due to a technical issue this presentation has been cancelled.
---
---
About This DemoAbout This Demo
Polaris is the new innovative packaging machine developed by OCME to meet the increasingly frequent market demand for packaging with fully recyclable materials. With this NEW solution, OCME provides its customers with green packaging called "Pack2green" which is a 100% fully recyclable green basket pack. It maintains the performance achievable with packers that use film with a carton flaps, totally royalty-free, while providing a high marketing printing area. OCME, in addition to offering the packaging designed to be developed through Polaris, is also available to listen to your needs unique to each customer, both in terms of material and packaging compliance. Polaris is the link between a traditional tray and a cluster machine. The products - in this case cans, but the same concept is also applicable to PET, bricks and many other applications. At 120,000 cans per hour, Polaris has been designed to cover entirely and without limitations the production of the fastest lines in the world. Polaris was designed to receive automated die cuttings to avoid continuous and exhausting work for the operators.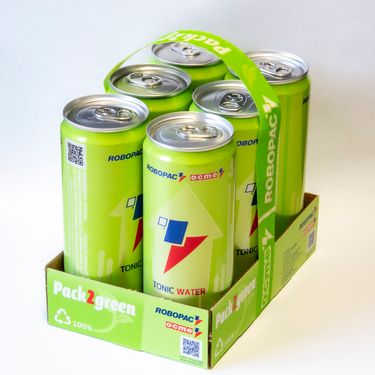 ---
PresenterPresenter
Andrea Dusi
Packers Product Manager at OCME s.r.l.