Creating Global Bonds, 'Our new North American facility and Colquimica Adhesives Services (Hot Melt producer)'
Presented by: Colquimica Adhesives, Inc.
Leave
Live Demo - November 13 - 10:30 AM - 10:45 AM Central Time (US & Canada)
---
About This Demo
New facility in North Carolina! The presentation of our new factory and services enables Colquimica Group to serve our international customers, with the same level of service, namely speed and technical support. We are a global industrial group dedicated for over 65 years to development, manufacturing and delivering of adhesives for several industrial applications. Our adhesives are part of people's daily lives, included in a wide range of products, such as: packaging, food and personal hygiene products, mattresses, filters, cars and many more. Come and join us to learn more about Colquimica Adhesives.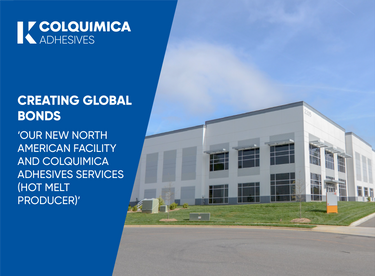 ---
Presenter
John Howell
VP Sales US & Canada at Colquimica Adhesives Inc